ECM :rarum MONTH* (MARCH 2017)
Metheny may be the ECM label's most renown artist here in the US - the only person that could challenge that claim is possibly
Keith Jarrett
. He left the ECM label in the mid-80s. The guitarist picked out a top-notch collection of folky jazz fusion tunes from his early years. Excellent detailed liner notes about each song written by Metheny himself.
Recommended
.
Peak on the US Billboard Top 200 chart: Did not chart
Tracks: 9 tracks, 72 minutes. (I could easily put a ✔ by all the tracks, so I'm being very selective with my praise today).
Title
Album

Year



Bright Size Life




Phase Dance
New Chautauqua

1979

Airstream
1979
Every Day (I Thank You)
"It's For You"
1981
Are You Going With Me?
The First Circle
Lonely Woman
Personal Memory Associated with this CD: My first experience with Metheny was ordering Offramp from the Columbia House record club when I was in high school. I wasn't quite ready for that music then, but by the time First Circle was released a few years later, I grabbed on with both hands. When Metheny and Ornette Coleman collaborated on the free jazz Song X album in 1986, he lost me again. I've never caught back up with Metheny since and I blame myself for that. So I'm stuck with his early releases and I'm okay with that because just listen to them.
Previously revisited for the blog:
Steve Reich - Different Trains, Electric Counterpoint (1989)
The Falcon And The Snowman Original Motion Picture Soundtrack (1985)
First Circle (1984)
Offramp (1982)
---
*Back in June 2015, this beautiful thing showed up at my doorstep: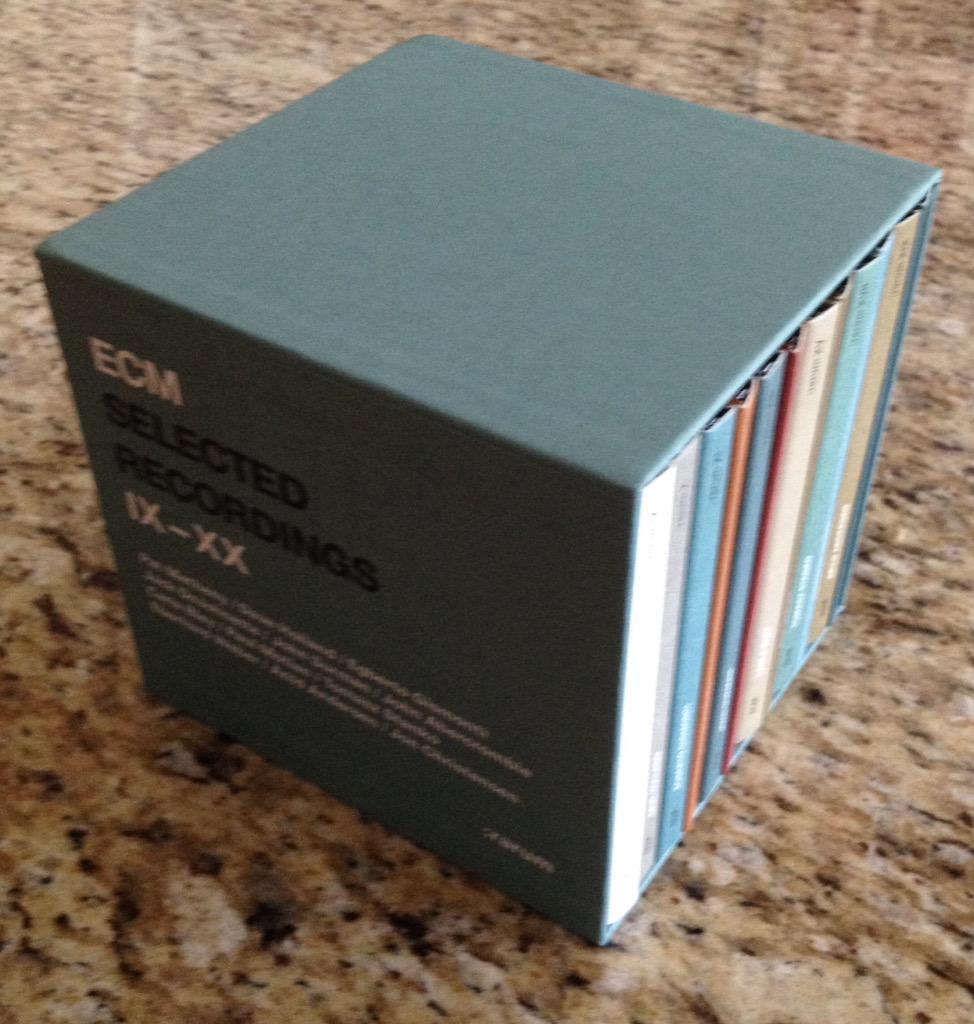 It's a 12 CD box set (2008) of compilation discs from ECM's :rarum series, a birthday gift from a good friend. In this series, the artists were given the freedom to pick their personal favorite recordings from any ECM release they've made as a leader or sideman. In other words, the label got outta the way and good for them. I'll be making my way through the set this month.
ECM (Edition of Contemporary Music), originally a German label, was founded in 1969. "Rarum" comes from the Latin root "rarus" meaning "rare" (perhaps foreshadowing that these CDs wouldn't be in print for very long).