ECM :rarum MONTH* (MARCH 2017)
A British bassist/composer/band leader that got his big break with none other than Miles Davis in 1968, appearing on
In A Silent Way
and Bitches' Brew. He then went his own way and eventually made his way to the group
Circle
, which signed to ECM. There, Holland recorded with many different instrumentations from solo cello to big band. In this compilation, but it's mainly recordings with quartets and quintets. No matter the instrumentation, there's always a lot going on - this isn't background music. The avant-garde stuff isn't really my thing, but I can appreciate it for what it is. My picks tend to be the more straight-ahead and fusion tracks. As a compilation, it really doesn't hold up as an album, but I don't think that was intent.
Peak on the US Billboard Top 200 chart: Did not chart
Tracks: 11 tracks, 76 minutes.
Title
Album

Year



How's Never




You I Love
Inception

1982

The Balance
1998
✔
Equality (feat. Cassandra Wilson)

Dream of the Elders (quartet)

Nemesis
1990
Shifting Sands

Not for Nothin' (quintet)

✔
Four Winds




Prime Directive

Prime Directive (quintet)

✔
Homecoming
Conference of the Birds

Conference of the Birds (quartet)
Personal Memory Associated with this CD: None
---
*Back in June 2015, this beautiful thing showed up at my doorstep: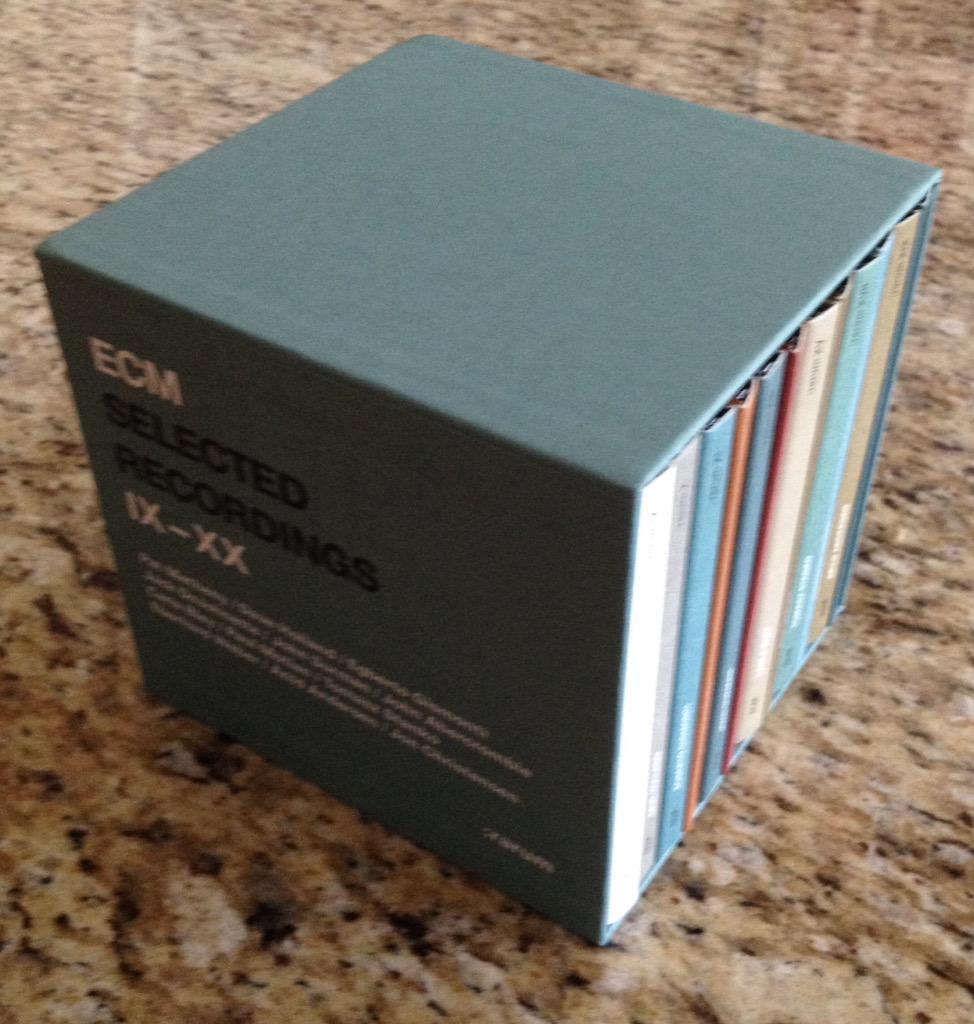 It's a 12 CD box set (2008) of compilation discs from ECM's :rarum series, a birthday gift from a good friend. In this series, the artists were given the freedom to pick their personal favorite recordings from any ECM release they've made as a leader or sideman. In other words, the label got outta the way and good for them. I'll be making my way through the set this month.
ECM (Edition of Contemporary Music), originally a German label, was founded in 1969. "Rarum" comes from the Latin root "rarus" meaning "rare" (perhaps foreshadowing that these CDs wouldn't be in print for very long).