ECM :rarum MONTH* (MARCH 2017)
I was completely unfamiliar with this Brazilian multi-instrumentalist/composer before hearing this disc. Certainly more classical than jazz, the
official ECM bio
states that "...Gismonti has created a body of work that stand at the crossroads of his native Brazil's folk tradition and the world of classical music, in a way which echoes his predecessor Heitor Villa-Lobos." Sounds right to me. Each track is an adventure in its own right so the album isn't a cohesive unit, but the disc has deserved more spins than I've given it over the past two years.
Peak on the US Billboard Top 200 chart: Did not chart
Tracks: 9 tracks, 75 minutes.
Title
Album

Year



Ensaio de Escola de Samba (Dança Dos Escravos)




Kalimba
Cavaquinho

1981

✔
Bianca
1984
Dança No. 1
10 Anos
1981
Lundu
✔
Frevo




Selva Amazônica - Pau Rolou


Personal Memory Associated with this CD: None
---
*Back in June 2015, this beautiful thing showed up at my doorstep: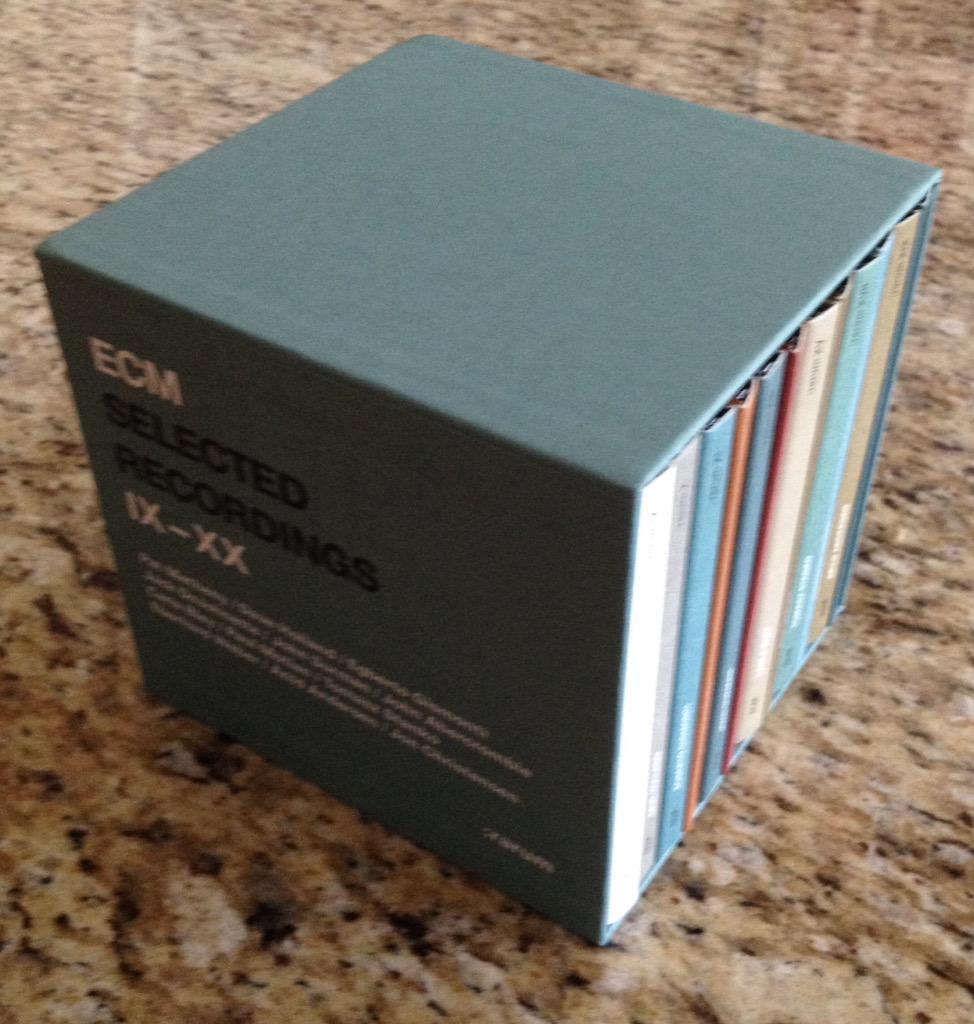 It's a 12 CD box set (2008) of compilation discs from ECM's :rarum series, a birthday gift from a good friend. In this series, the artists were given the freedom to pick their personal favorite recordings from any ECM release they've made as a leader or sideman. In other words, the label got outta the way and good for them. I'll be making my way through the set this month.
ECM (Edition of Contemporary Music), originally a German label, was founded in 1969. "Rarum" comes from the Latin root "rarus" meaning "rare" (perhaps foreshadowing that these CDs wouldn't be in print for very long).