ECM :rarum MONTH* (MARCH 2017)
One of the most recorded and influential jazz drummers of the 20th century, having worked with the likes of Miles Davis, Freddie Hubbard, Keith Jarrett, Bill Evans, Sonny Rollins, Michael Brecker, Herbie Hancock, etc. If there was a Hall of Fame for drummers, he'd be in. Whaddaya know - there is a
Hall of Fame for Drummers
; DeJohnette was inducted in 2010. Like most of these :rarum compilations, this is a mixed bag of everything from solo work to quintets, avant-garde to fusion. I'm trying hard to focus solely on the drumming, ever tried that? Lot's of stuff going on makes it more difficult, but I'm up for a challenge.
Peak on the US Billboard Top 200 chart: Did not chart
Tracks: 8 tracks, 68 minutes. In a modest change of pace, DeJohnette selects some tunes from albums where he wasn't the leader, including Gateway's How's Never, which was also selected by Dave Holland for
his :rarum compilation
.
Title
Album

Year



Third World Anthem




Jack In
✔
Feebles, Fables and Ferns

In Pas(s)ing (Mick Goodrick)

1979

Overture/Communion
1973
✔
How's Never
Silver Hollow
1978
Picture 5


Picture 6



Personal Memory Associated with this CD: In the late '90s, I saw Michael Brecker play and he mentioned DeJohnette by name and I realized I had been pronouncing the name incorrectly for over ten years.
---
*Back in June 2015, this beautiful thing showed up at my doorstep: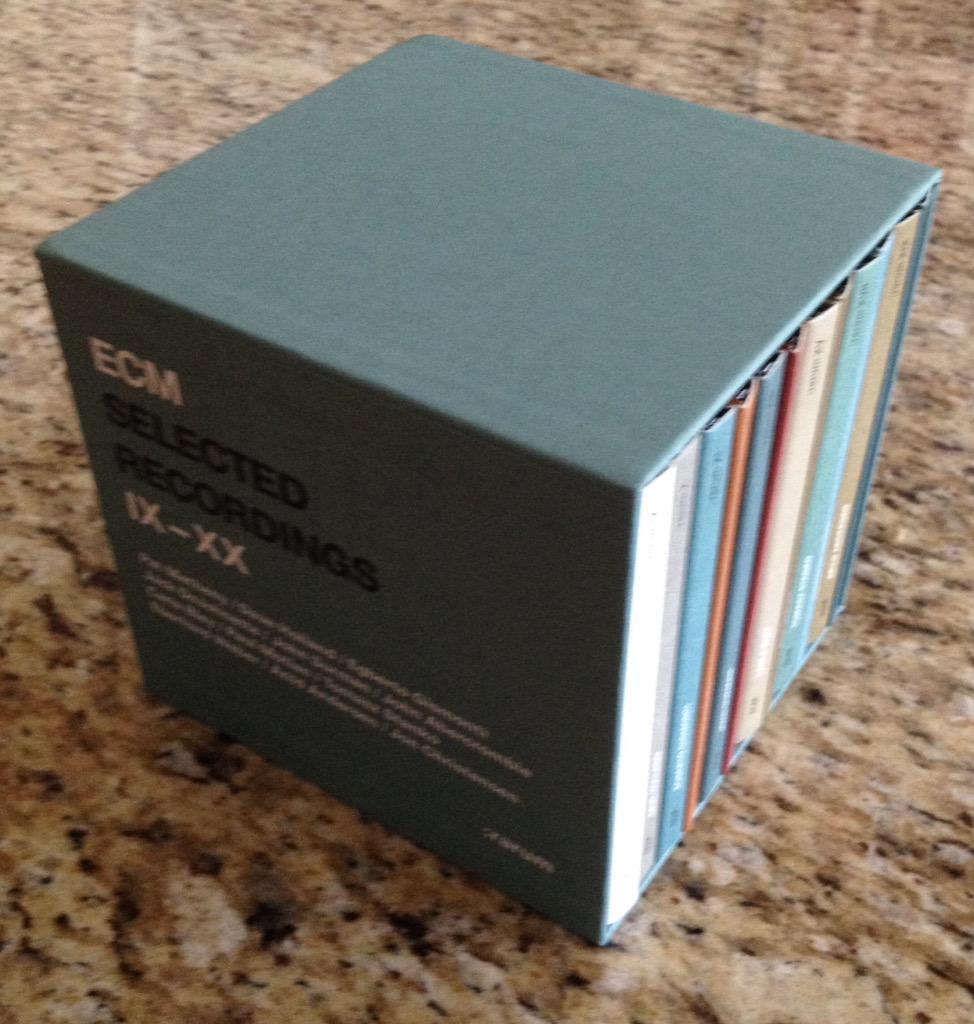 It's a 12 CD box set (2008) of compilation discs from ECM's :rarum series, a birthday gift from a good friend. In this series, the artists were given the freedom to pick their personal favorite recordings from any ECM release they've made as a leader or sideman. In other words, the label got outta the way and good for them. I'll be making my way through the set this month.
ECM (Edition of Contemporary Music), originally a German label, was founded in 1969. "Rarum" comes from the Latin root "rarus" meaning "rare" (perhaps foreshadowing that these CDs wouldn't be in print for very long).