ECM :rarum MONTH* (MARCH 2017)
If you wanted an overview of ECM's characteristic ethereal sound, this compilation would do the trick. Weber's bass playing (and choice of performing partners) is such that his sound defined and shaped the sound of the label, particularly in the '70s. So much so that, in 2015, the label celebrated Weber's 75th birthday with a
tribute featuring two nights of concerts resulting in a CD
. I'm not going so far as to suggest that every bass player on the ECM label strives to sound like Weber, but I wouldn't argue too much against that assertion. One of the better discs in this box.
Peak on the US Billboard Top 200 chart: Did not chart
Tracks: 10 tracks, 73 minutes. Weber picks tracks from many of his projects and in the liner notes explains why he chose each track, the reason given most frequently is his solos. By my count, he features tracks by four different composers on the albums of 5 different leaders. Heck, he doesn't even play on the final track, French Diary, even though he wrote it and it appears on one of his albums. It's all impressive. My favorite cut is
Silent Feet
but the most mesmerizing is
Fluid Rustle
.
Much like the
Pat Metheny disc in the this series
, I could easily put a ✔ by all the tracks. As always, bonus points for chronological order.
Title
Album

Year



Nimbus


The Whopper
✔
Oasis

1977



Silent Feet
1978
✔
Fluid Rustle
✔
Marizius
1982


Gesture
Closing Scene
Her Wild Ways


French Diary
Personal Memory Associated with this CD: None
---
*Back in June 2015, this beautiful thing showed up at my doorstep: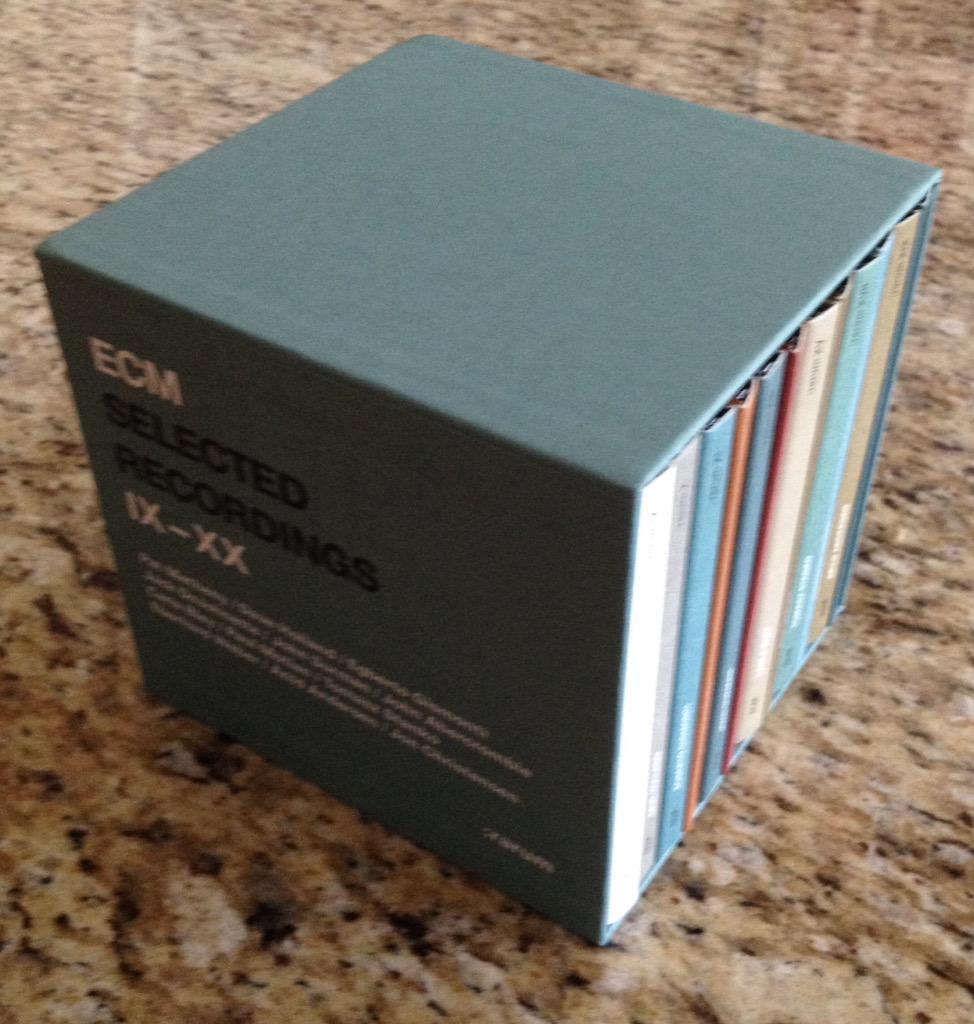 It's a 12 CD box set (2008) of compilation discs from ECM's :rarum series, a birthday gift from a good friend. In this series, the artists were given the freedom to pick their personal favorite recordings from any ECM release they've made as a leader or sideman. In other words, the label got outta the way and good for them. I'll be making my way through the set this month.
ECM (Edition of Contemporary Music), originally a German label, was founded in 1969. "Rarum" comes from the Latin root "rarus" meaning "rare" (perhaps foreshadowing that these CDs wouldn't be in print for very long).