ECM :rarum MONTH* (MARCH 2017)
I don't particularly care for Stanko's aggressive trumpet tone - I don't know if I don't like what he's saying, I don't understand what he's saying, or I don't like how he's saying it. However, I do like his writing so this turns out to be an enjoyable compilation. It's somewhat accessible avant-garde jazz (if that makes any sense). Nonetheless, it requires so getting used to as well as repeated listenings to fully appreciate. This ain't background music from the local jazz lounge - it's an ear-opening journey into improvisation and interplay.
Peak on the US Billboard Top 200 chart: Did not chart
Tracks: 12 tracks, 75 minutes.
Title
Album

Year



Tales for a Girl, 12


Pantronic


Cain's Brand

1995

Tale
1976


Moor

Voice from the Past - Paradigm



Die Weisheit von Le comte Lautréamont
1997
✔
Morning Heavy Song
Quintet's Time
Sleep Safe and Warm

Litana - Music of Krzysztof Komeda



Litana

Litana - Music of Krzysztof Komeda

Together
✔
Balladyna
Personal Memory Associated with this CD: None
---
*Back in June 2015, this beautiful thing showed up at my doorstep: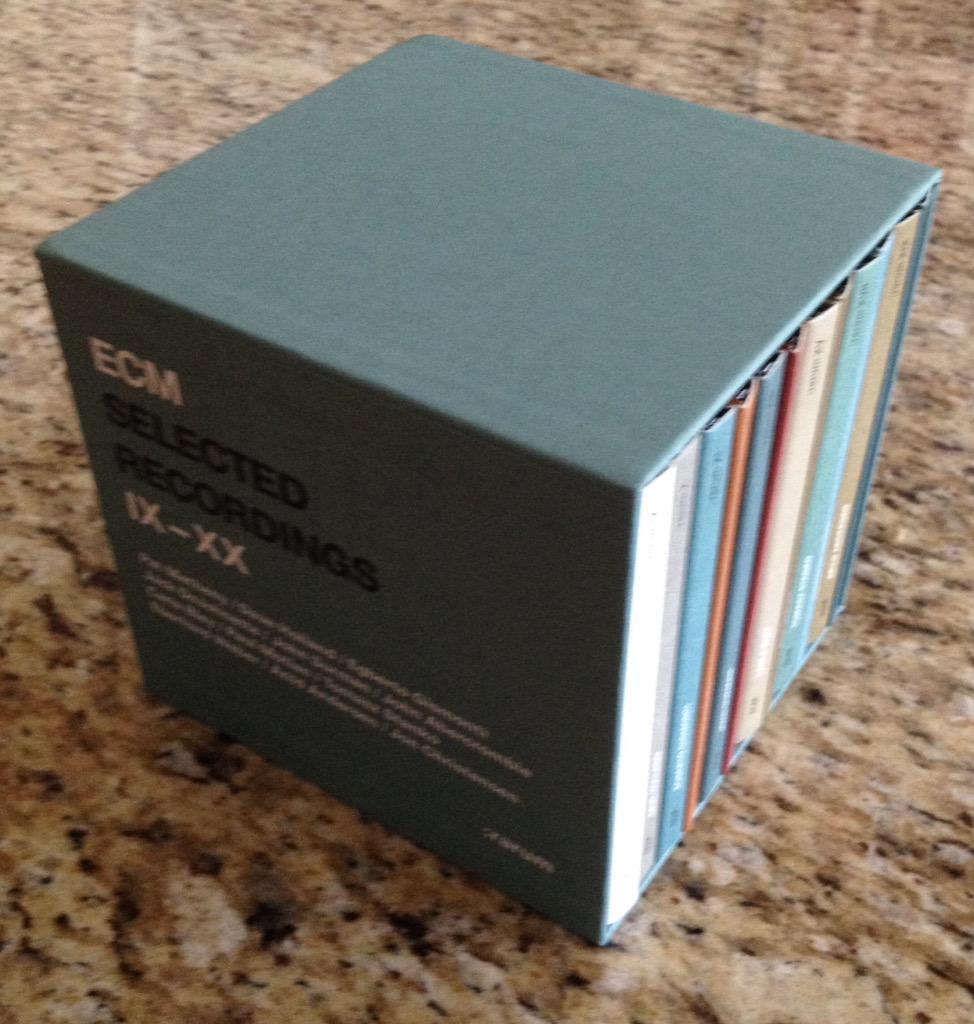 It's a 12 CD box set (2008) of compilation discs from ECM's :rarum series, a birthday gift from a good friend. In this series, the artists were given the freedom to pick their personal favorite recordings from any ECM release they've made as a leader or sideman. In other words, the label got outta the way and good for them. I'll be making my way through the set this month.
ECM (Edition of Contemporary Music), originally a German label, was founded in 1969. "Rarum" comes from the Latin root "rarus" meaning "rare" (perhaps foreshadowing that these CDs wouldn't be in print for very long).