ECM :rarum MONTH* (MARCH 2017)
My least favorite disc in the box set. The musicianship is brilliant and Motian's credentials aren't in question; I just don't care for Motian's adventurous hard-bop and avant-garde compositions here. I'm partial to the tracks with guitarist Bill Frisell because his playing mesmerizes me.
Peak on the US Billboard Top 200 chart: Did not chart
Tracks: 9 tracks, 67 minutes.
Title
Album

Year



One in Four


Conception Vessel


Dance

1977

Asia
1977


Folk Song for Rosie
Abacus
1979
It should've happened a long time ago

It should've happened a long time ago

Fantasm
Mandeville
✔
Personal Memory Associated with this CD: None
---
*Back in June 2015, this beautiful thing showed up at my doorstep: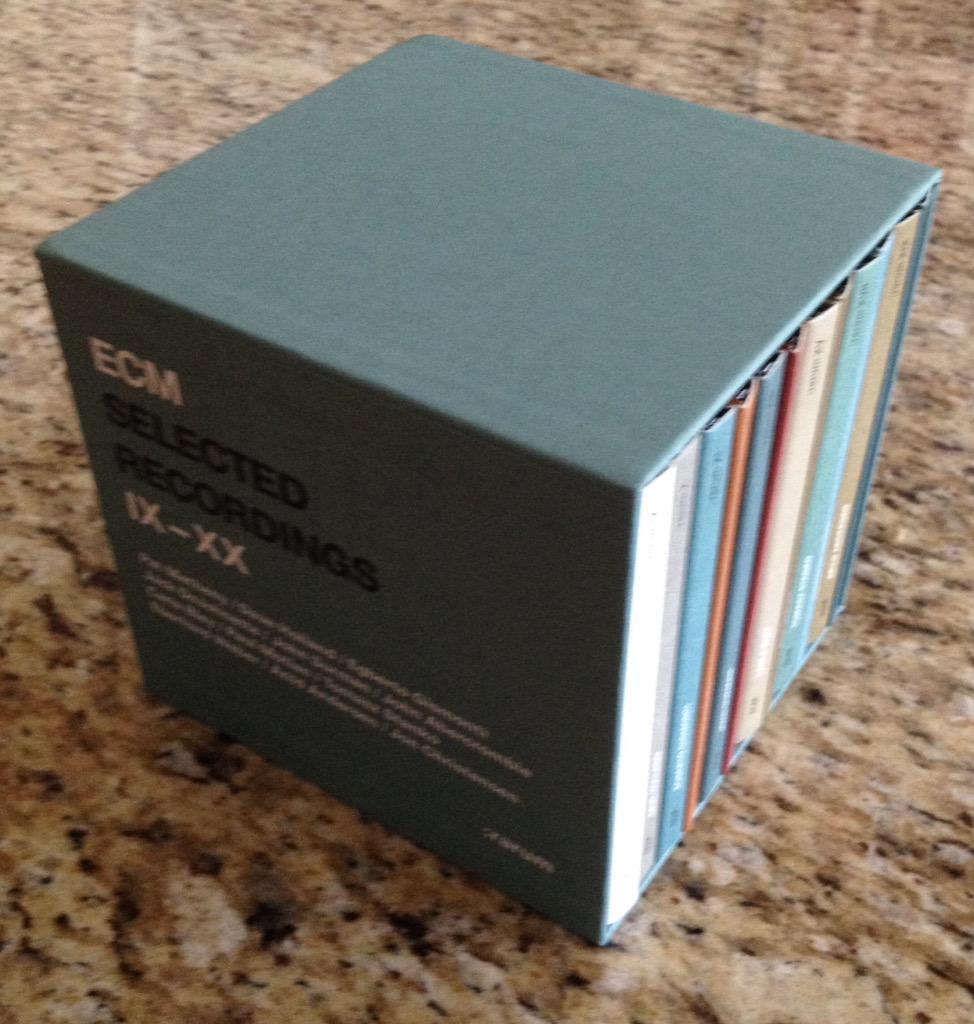 It's a 12 CD box set (2008) of compilation discs from ECM's :rarum series, a birthday gift from a good friend. In this series, the artists were given the freedom to pick their personal favorite recordings from any ECM release they've made as a leader or sideman. In other words, the label got outta the way and good for them. I'll be making my way through the set this month.
ECM (Edition of Contemporary Music), originally a German label, was founded in 1969. "Rarum" comes from the Latin root "rarus" meaning "rare" (perhaps foreshadowing that these CDs wouldn't be in print for very long).