ECM :rarum MONTH* (MARCH 2017)
A brilliant composer/keyboardist/band leader that successfully manages to combine avant-garde, art music, and jazz with a wonderful sense of irreverent humor. Even more impressive when you consider she had no formal music training beyond piano lessons as a youth (there's yet another argument against overpriced higher education). Unique instrumentation varies greatly from track to track: one cut might have Bley performing with a big band, followed by a string quartet, the next cut features only a piano and bass. We're even treated to a
oddly folkish song with vocals by a young Linda Ronstadt
from Bley's jazz opera
Escalator Over The Hill
. I should own more of her CDs. An acquired taste, but one well-worth acquiring.
Peak on the US Billboard Top 200 chart: Did not chart
Tracks: 11 tracks, 76 minutes.
Title
Album

Year



Baseball
✔
Major
✔
End of Vienna

1998

Chicken
1994
✔
On the Stage In Cages
Fleur Carnivore
1989
More Brahms
Walking Batteriewoman
Silence
Why
Ictus
Personal Memory Associated with this CD: None
Previously revisited for the blog:
Musique Mecanique (1979)
---
*Back in June 2015, this beautiful thing showed up at my doorstep: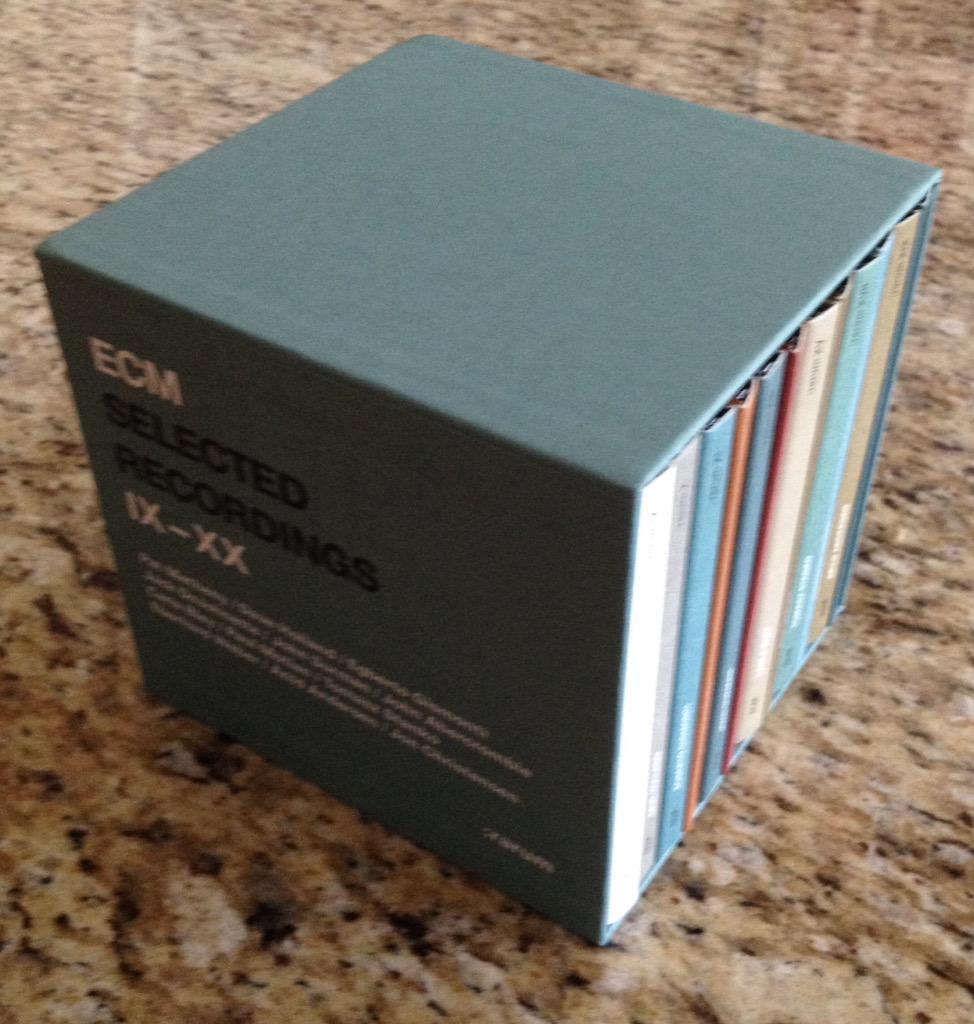 It's a 12 CD box set (2008) of compilation discs from ECM's :rarum series, a birthday gift from a good friend. In this series, the artists were given the freedom to pick their personal favorite recordings from any ECM release they've made as a leader or sideman. In other words, the label got outta the way and good for them. I'll be making my way through the set this month.
ECM (Edition of Contemporary Music), originally a German label, was founded in 1969. "Rarum" comes from the Latin root "rarus" meaning "rare" (perhaps foreshadowing that these CDs wouldn't be in print for very long).