ECM :rarum MONTH* (MARCH 2017)
Like many ECM artists, I recognize names of people as sidemen on other artists' albums. I've heard plenty of John Abercrombie's guitar skills but never on his own releases (until I got this nice sampler). I've seen the following adjectives used to describe Abercrombie's playing and tone: dulcet, spare, delicate, understated, and (my personal favorite)
multivalent
. However you describe it, I enjoy it.
Liner notes include a brief essay from Abercrombie describing how he selected the songs from 30 years worth of ECM recordings and why he chose to present them in (mostly) chronological order, although he doesn't explain why he didn't choose any of his output from the eighties (I guess he didn't like his recordings using the guitar synth).
Peak on the US Billboard Top 200 chart: Did not chart
Tracks: 10 tracks, 79 minutes.
Title
Album

Year



Timeless
✔
Sorecery I
Avenue

1976

✔
Memoir
1978
✔
Stray
Big Music
1993
Ma Belle Hélène
✔
Carol's Carol




Homecoming
1995
Convolution


Personal Memory Associated with this CD: None
---
*Back in June 2015, this beautiful thing showed up at my doorstep: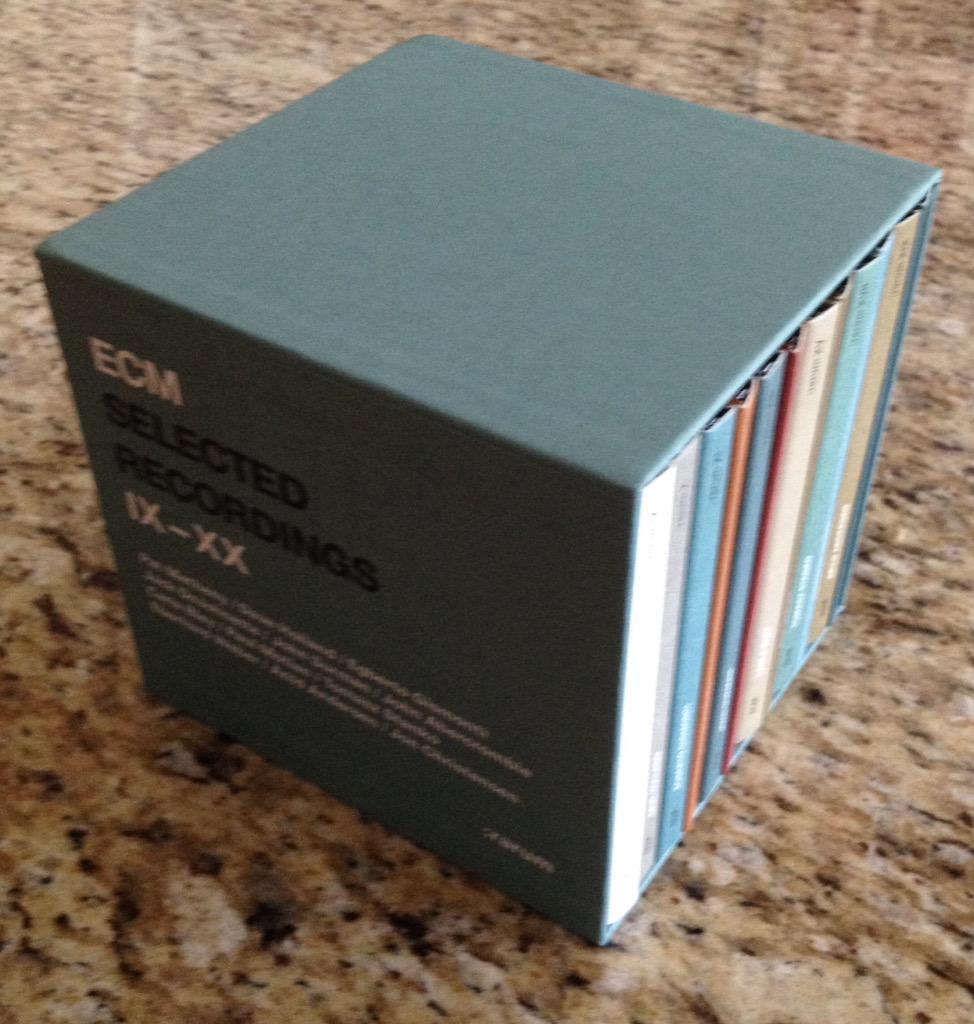 It's a 12 CD box set (2008) of compilation discs from ECM's :rarum series, a birthday gift from a good friend. In this series, the artists were given the freedom to pick their personal favorite recordings from any ECM release they've made as a leader or sideman. In other words, the label got outta the way and good for them. I'll be making my way through the set this month.
ECM (Edition of Contemporary Music), originally a German label, was founded in 1969. "Rarum" comes from the Latin root "rarus" meaning "rare" (perhaps foreshadowing that these CDs wouldn't be in print for very long).